Safeguarding Children
---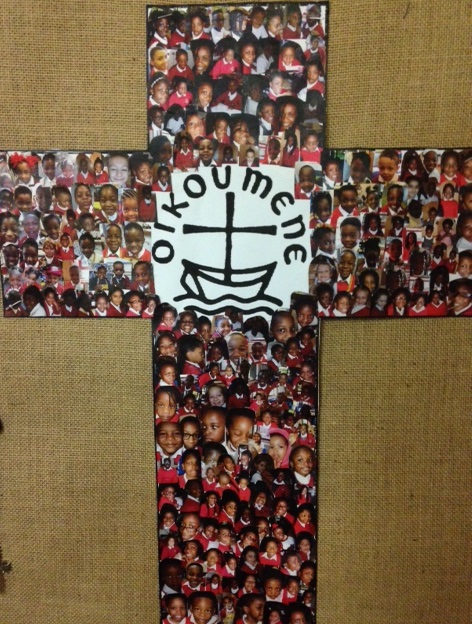 At Bishop John Robinson Church of England Primary School, the health, safety and well-being of children is of paramount concern to us. We listen to our pupils and take seriously what they tell us. Our aim is for children to enjoy their time as pupils in this school. We want to work in partnership with you to help your child achieve their full potential and make a positive contribution to the world they are part of.
Our policies relating to safeguarding applies to all adults including volunteers working in or on behalf of the school. To promote a safe environment for pupils, our selection and recruitment policy includes all checks on staff and regular volunteers' suitability, including Disclosure and Barring Service checks.
The school Designated Safeguarding Lead (DSL) is Mrs Richardson (Acting Head Teacher) the designated Governor is Susan Robinson. All have received appropriate and up to date training for this role. It is their responsibility to ensure that all staff in contact with children receives child protection awareness training on a regular basis.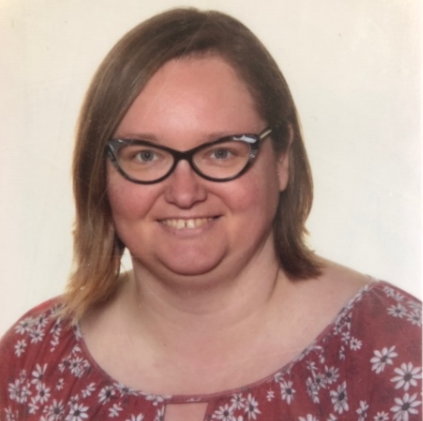 We are committed to establishing and maintaining an ethos where children feel safe, secure, valued and respected, and are encouraged to talk openly and are always listened to and ensuring that all children know there is an adult in school whom they can approach if they are worried or in difficulty including opportunities in the wider curriculum for children to develop the skills they need to recognise and stay safe from harm.
The staff are aware that it is their responsibility to be alert to the signs of abuse and to follow the procedures set out in the school's Safeguarding Policy. Occasions arise when our concern about a child requires us to consult other agencies. Whilst we would always aim to work in partnership with parents there may be exceptions to this when concerns are raised for the protection of a child. The role of the school in situations where there are child protection concerns is not to investigate but to recognise and refer. On very rare occasions, representatives from Children's Social Care or the police may want to speak to a child or parent. This would be a decision made in collaboration with partner agencies and would only be done in situations where a child might be at immediate risk.
We will always take advice from The Local Safeguarding Children's Board and follow their procedures when required. If you want to know more about our procedures, please speak to the Headteacher. The Safeguarding Policy can be downloaded from the link at the bottom of this page.
For a summary of the different ways we help to keep children safe at BJR, please click on the titles below or download the 'safeguarding overview' document at the bottom of the page.
Road Safety
•Senior leaders supervise entry and exit from school
•Parking cones and signs placed outside each day
•School report concerns to parents via the newsletter
•Travel safety training for vulnerable children
•Regular local walks and walks to church include discussions about road safety
•Y6 attend Junior Citizens
How do GB know?
•Reported at meetings
Safer Recruitment
•HT and Key members of staff and GB 'safer recruitment' trained
•'Keeping Children safe' underpins recruitment process
•All required checks take place before appointments are made
How do GB know?
•Training reported at GB meetings
•Attendance on interview panel
Fire Drills
•Conducted each ½ term
•Average exit time is around 3mins
•Some are unannounced and others have blocked exits etc.
•Exit routes checked as part of H&S audit
•New inventory system being trialled for fire drills
How do GB know?
•All drills reported in GB meetings
Single Central Record
•Checklists in place in each file
•DHT conducts ½ termly checks
•All files checked by key staff
•Key staff received key training
•RBG and SDBE audits of SCR systems
How do GB know?
•Safeguarding Governor checks as part of audit
•SDBE and RBG audits sent to GB for evidence
Appropriate Training
•Safeguarding training happens in Autumn term for all staff
•CP Leads receive refresher
•Support staff 1st aid trained
•SLT and support staff Approach trained
•GB members attend safeguarding training
•Online PREVENT training for all staff
How do GB know?
•Annual safeguarding Report
•Each GB meeting has safeguarding section.
Bullying
•Bullying and other incidents are recorded in paper and electronically
•Purchase of CPOMs system to record all incidents in one place
•Anti-bullying policy means staff respond quickly to incident.
Attendance
•Attendance at the school 96%
•First day calling to chase up unreported absences.
•Letters/follow up as appropriate
How do GB know?
•Reported through meetings
Visitors to School
•School have Visitors Code of Conduct that must be signed on entry
•Two sets of gates at front of school
•New electronic entry system + badge
•Volunteers Policy
•Induction of new staff
How do GB know?
•Feedback at GB Meetings
•When they visit the school
Health & Safety
•School has internal and external annual H&S audit
•Risk assessment process reviewed and shared with staff
•Emergency procedures booklet in all classrooms
•Site manager performs weekly security check
•Site manager attends H&S training
How do GB know?
•RGB audits sent to GB for evidence\
Online Safety
•All staff have school email addresses
•Governors receive links to documents rather than emails
•Pupils, staff and governors sign AUP
•Computing curriculum includes new Esafety module
•Safer internet day celebrated
How do GB know?
•Each GB meeting has safeguarding section
Policy & Practice
Policy & Practice
•Safeguarding policy and procedures updated and communicated bi-annually
•All policies reviewed and available to stakeholders
•Safeguarding audit from SDBE and HR staff took place in 2018
•Safeguarding part of annual review cycle
How do GB know?
•Annual safeguarding Report
•Each GB meeting has safeguarding section..
Child Protection
•School has designated leads (HT and DHT)
•School has safeguarding governor (Sue Robinson)
•Staff receive bi-annual training
•Staff took part in online training on PREVENT
How do GB know?
•Annual safeguarding Report
•Each GB meeting has safeguarding section.