Phonics
---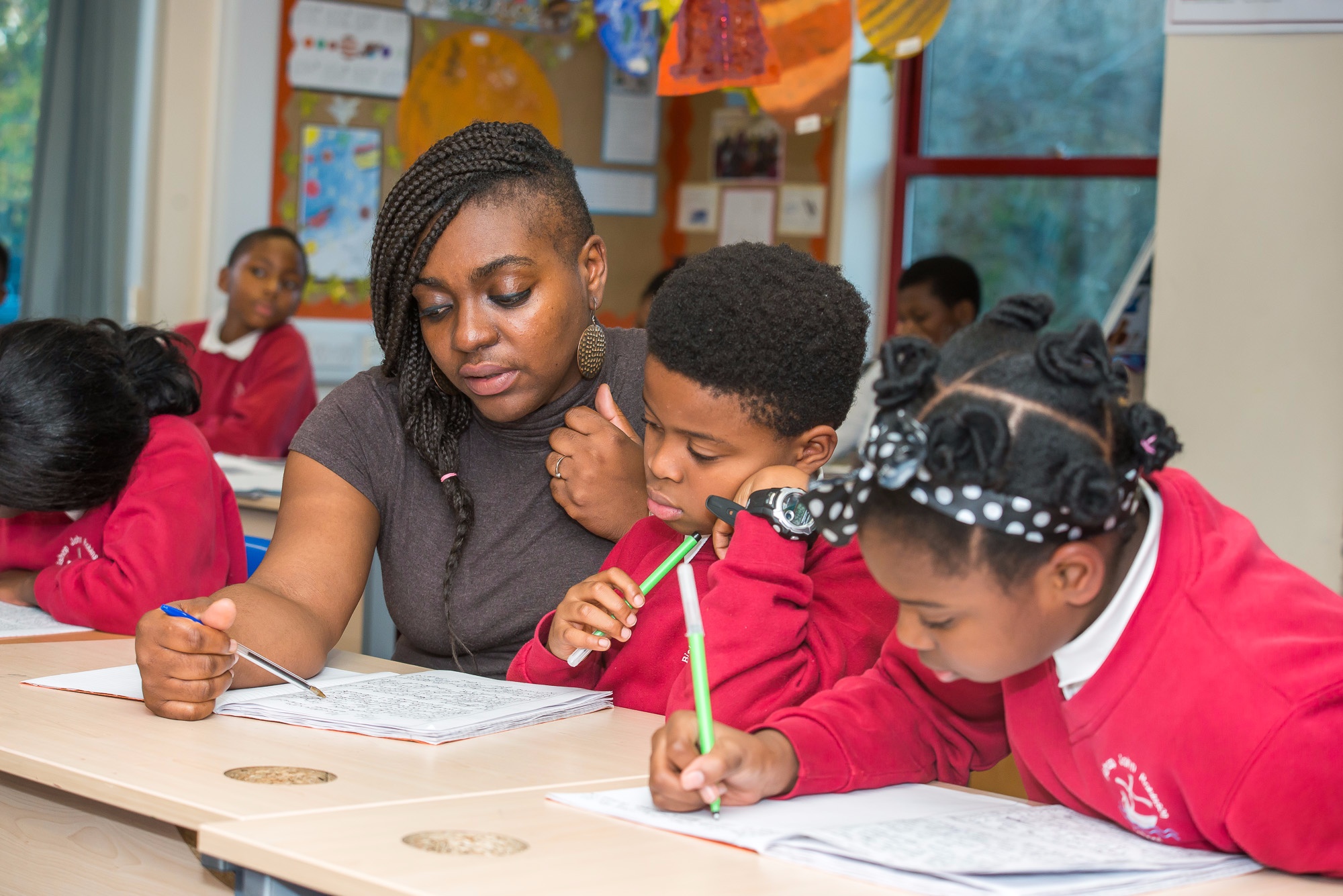 Reading is an important skill that needs to be developed in children. Not only is it necessary for survival in the world of schools and (later on) universities, but in adult life as well.
The more children read, the better they become at reading. It's as simple as that. The more enjoyable the things they read are, the more they'll stick with them and develop the reading skills that they'll need for full access to information in their adult lives. Reading should be viewed as a pleasurable activity - as a source of entertaining tales and useful and interesting factual information.
The more young children are read to, the greater their interest in mastering reading. Reading out loud exposes children to proper grammar and phrasing. It enhances the development of their spoken language skills, as well as their ability to express themselves verbally.
What will my child experience?
Learning to read has a high emphasis in Reception. Daily whole class phonic sessions take place in which children are taught phonemes and the ability to blend in order for them to develop into fluent readers. Children initially take home a free-choice book which is changed every week. This book should be read/shared by an adult. At the beginning of the Spring Term, children also take home a levelled book which the child should read to someone. Both books are changed once per week. Every child reads to the Class Teacher 1:1 once per week and a record is made in the Reading Record to inform parents of any observations or next steps. Reading Records are checked weekly and parent comments are acknowledged. Children are read to several times per week through whole class Literacy sessions, where we have a book focus for a period of time and we also tend to finish the day with story-time.
The Rigby Star reading scheme is used both individual readers and guided reading in year 1. A Rigby Star levelled books are changed and sent home home weekly. The children take home 2 books a week until they reach orange level where the books are more complex, and so they take 1 book each week. We aim to listen to each child read individually in school every week. Children have reading records that accompany their home books which the parent/carers complete.
All children in Key Stage 1 and 2 will experience a session of guided reading weekly..
All children will have reading as part of their school homework.
Children have the opportunity to go to borrow books from our new library and also to visit Thamesmead library.
World Book Day is celebrated every year, along with other key literacy festivals/dates.
Older pupils are encouraged to read to younger pupils during paired reading sessions.
Children are encouraged to take part in Summer Holiday reading schemes run by our local libraries.