Activities in Thamesmead for Easter
---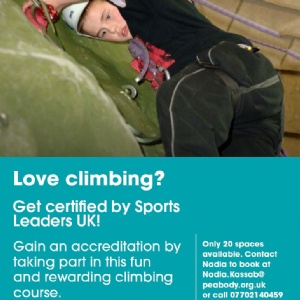 https://www.thamesmeadnow.org.uk/news-items/easter-in-thamesmead/
Please see attached Thamesmead Easter Holiday activities brochures and flyers. You can also view the brochure on https://www.thamesmeadnow.org.uk/news-items/easter-in-thamesmead/
Please note that you can gain an accreditation when taking part in the climbing course on the 4th April 2018, 9:30am – 4:30pm. Grateful if you could book through Nadia Kassab at Nadia.kassab@peabody.org.uk or 07702140459.
In regards to the football activity, they are offering 2 weeks of football courses for just £30, if payment is made by the 31st March.
It would be much appreciated if you could share this through your networks and on newsletters where possible!
Thank you very much and I wish you a Happy Easter!
Kind regards,
Christine
Christine Carrasco | Community Development Apprentice | Community Investment - Thamesmead | Peabody