AUTUMN TERM
---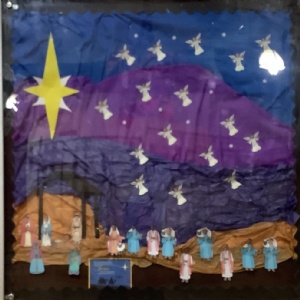 Merry Christmas and a Happy New Year!
Justice Class have been working extremely hard over the Autumn term. We have created our Christmas hoop, dressed the tree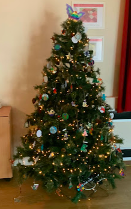 with our own decorations and danced and sang (loudly) at our Christmas party!
In Religious Education, we analysed Christmas advertisements, concentrating on which religious symbols we could (or could not) spot.
In science the class were looking at light, so they created their own shadow puppets depicting a story, where the children drew, cut and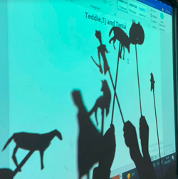 mounted their settings and characters. They also wrote a script and performed their stories to the whole class. In P.E Justice Class honed their hockey skills and burned lots of energy practising passing, dribbling and shooting, and in History the class continued to learn about The Second World War, focusing on the role of women in the war and rationing.