Autumn 1 - FS2
---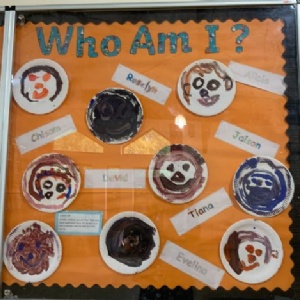 Welcome to our class blog page. Please check back regularly to share our exciting learning journey at school.
Autumn 1
In Friendship class our topic for this half-term is Family and Friends.
We have been reading the books Just You and Me, Funny Bones, Monkey Puzzle and Owl Babies.
We have learnt lots in our phonics and are enjoying our daily shared reading. We have been practicing to write our letters and producing the matching letters sounds.
We have begun to subitise in maths and are beginning to recognise small groups of objects without counting them. We have been practicing our number formation.
We talked and drew pictures about the people who are special to us. We talked about how our special people make us feel and linked this to why Jesus is considered a special person by Christians.
We have been developing our safe use of scissors, can roll play dough effectively and are developing our pencil grip.
We have used cotton reels and straws to make patterns which we have turned into necklaces and crowns.
We used musical instruments to make our own rhythms.