FS1 -Autumn 1 and 2
---
Welcome to our class blog page. Please see the articles below to share our exciting learning journey at school.
This academic year began with our Christian Identity theme, Who am I? and in Creation class we thought about God's promises for us in the Bible and used these to form our Daily Declarations:
I am a friend of God
I am loved
I am God's creation
I am God's very good idea
At the beginning of the half-term the stories we read focussed on answering the question of identity by learning about families: I am part of a family. The children enjoyed looking at photographs of themselves with siblings and parents,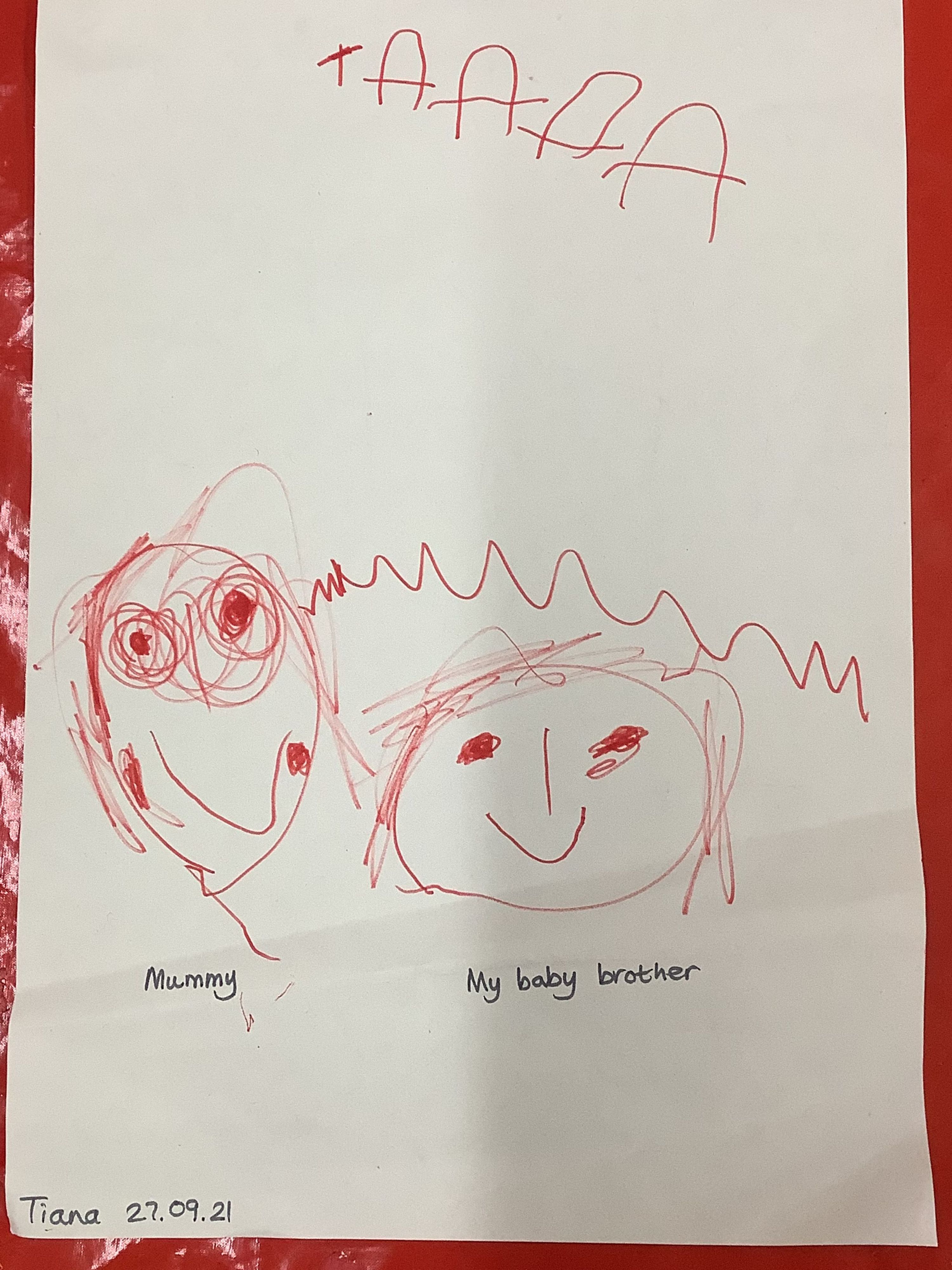 which were sent in from home; we talked about people who are special to us, drew pictures of our family members and learned the Makaton signs for 'mummy' and 'daddy'.
When we read God's Dream by Archbishop Desmond Tutu we learned about the values God likes us to show one another. We learned the Makaton signs for 'kindness', 'sharing' and 'love' and we talk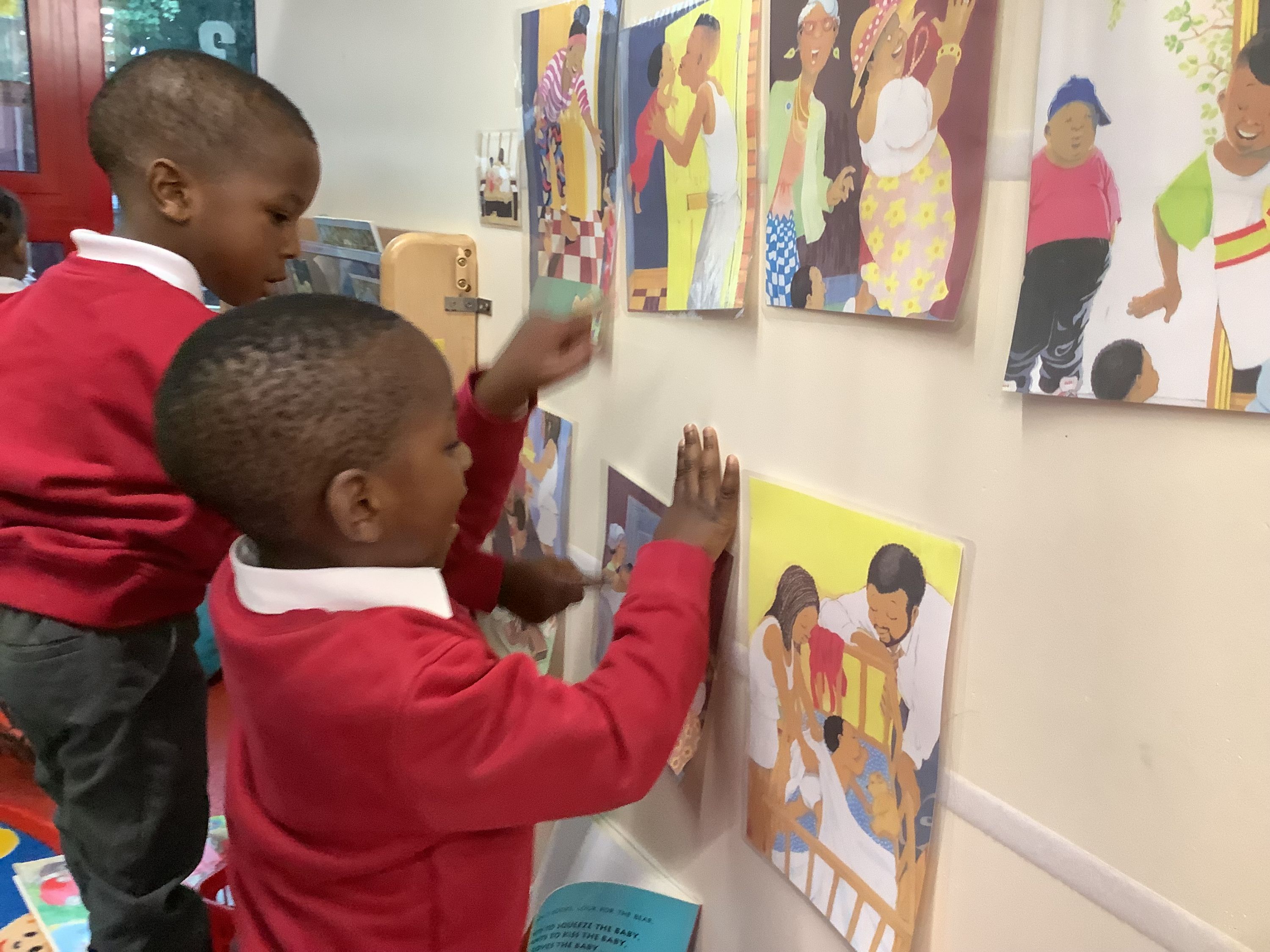 ed about our emotions using the PECS emotions board. This has been a really useful tool for all the children in class, to help them to recognise and begin to talk about their feelings; to better manage those big emotions as the children grow and mature.
Then we read about a family travelling to safety on a small powerboat from their war-torn home country, in Lubna and Pebble and we discovered that even a tiny rock could become a child's best friend and that even those who own very little have the capacity to show generosity and kindness. This answered our Christian Identity question with the statement, I am a good friend.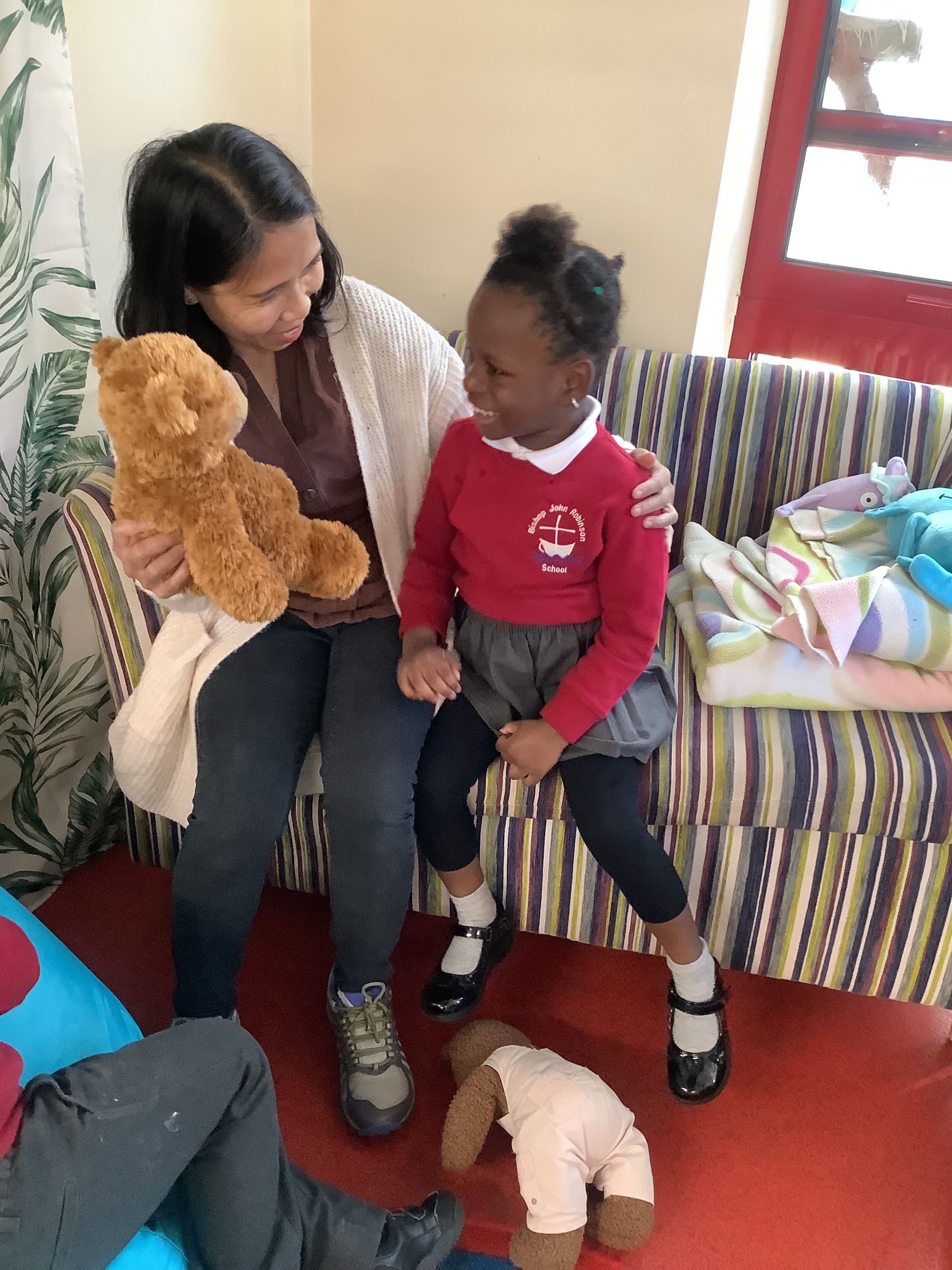 At the end of the half-term we read stories that introduced the theme of bodily autonomy, we practised saying together: "I am the boss of my own body!" We celebrated the things that make us special and unique, and we discovered our own voices.
In Phonics we have been using our super listening ears to identify sounds in the environment, distinguishing between instruments and the human voice, learning how to break sentences down into words and then identifying the syllables in single words. These really important skills will provide a firm foundation for the development of the children's ability to use letters and sounds as they continue through the term and beyond.
As the warm weather turned chilly (and then warmed up again!) we pla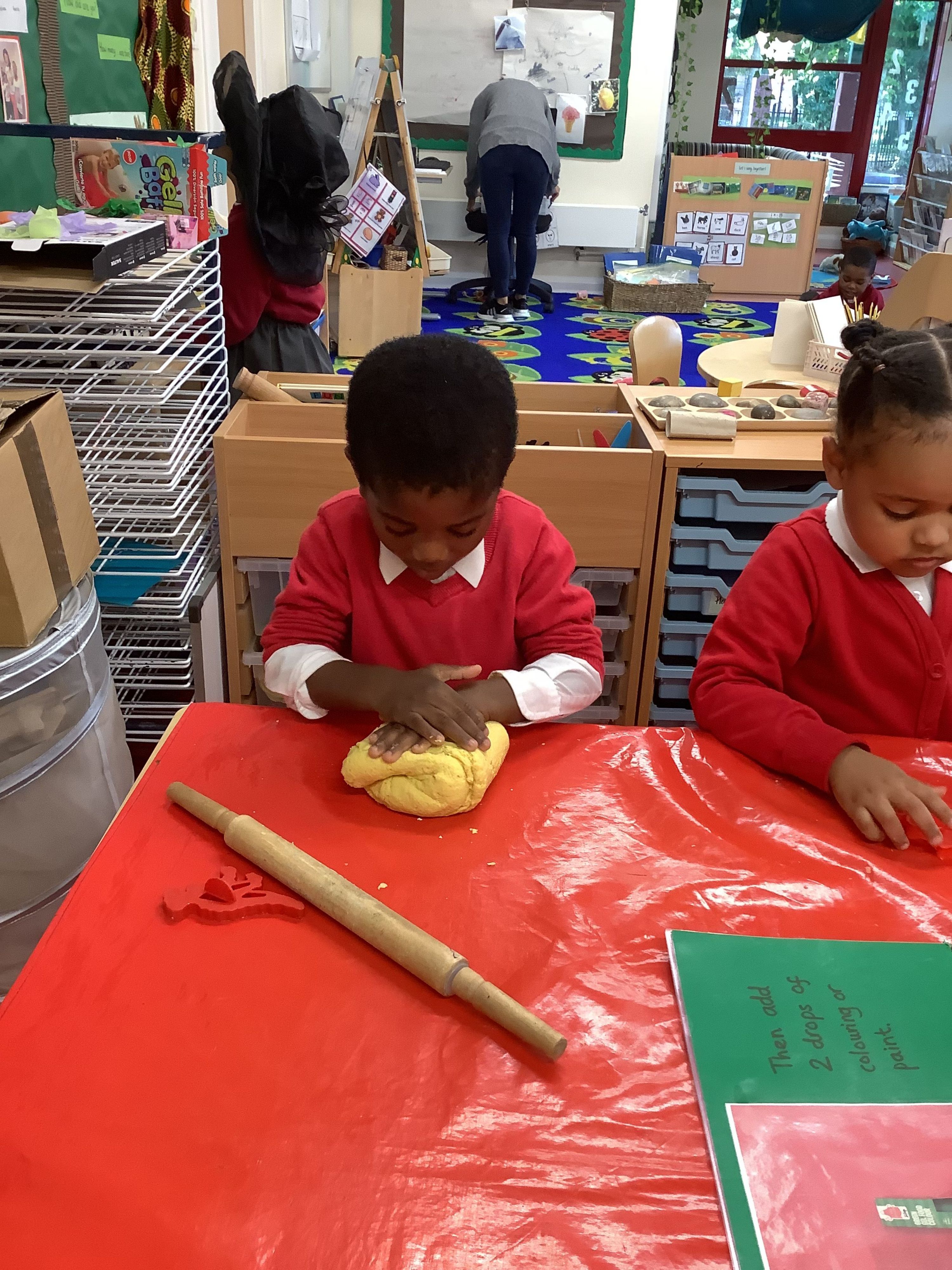 yed with natural loose parts - conkers, pine cones, bamboo slices and seashells. We got stuck in the sand, floated boats in the water tray, created our own play dough recipe book - and enjoyed following it each week with increasing levels of independence.The children have practised balancing on bikes, climbing, running, jumping and planting - we are looking forward to seeing some beautiful daffodils in the Springtime! They have also learned new ring games, songs and rhymes including lots of counting songs.
The children have enjoyed hunting for bugs and mini beasts and one day we even found a bumpy toad hiding in a tyre outside - the children looked closely at the toad's webbed feet, skin, eyes, nostrils and some were even brave enough to give it a stroke!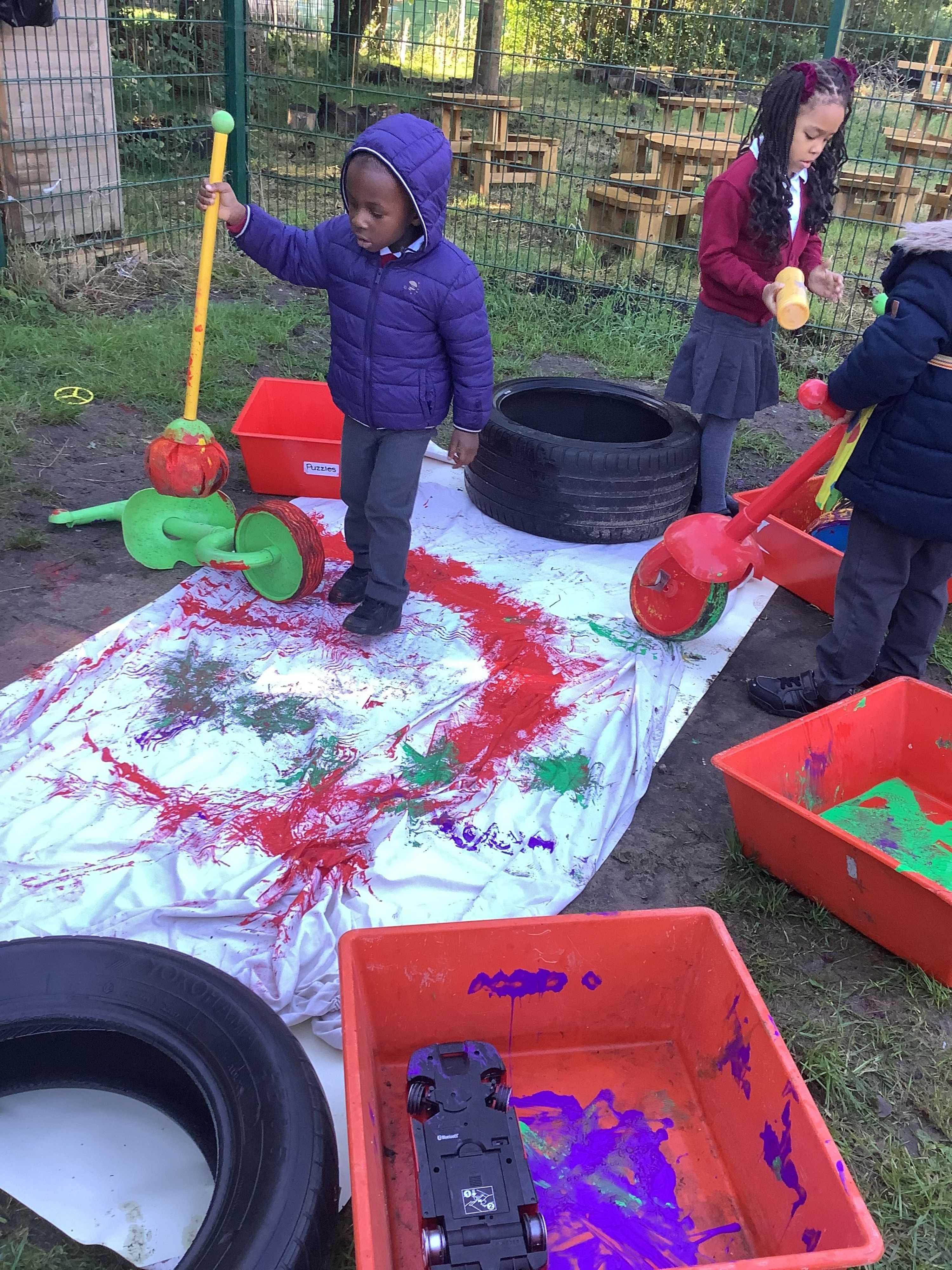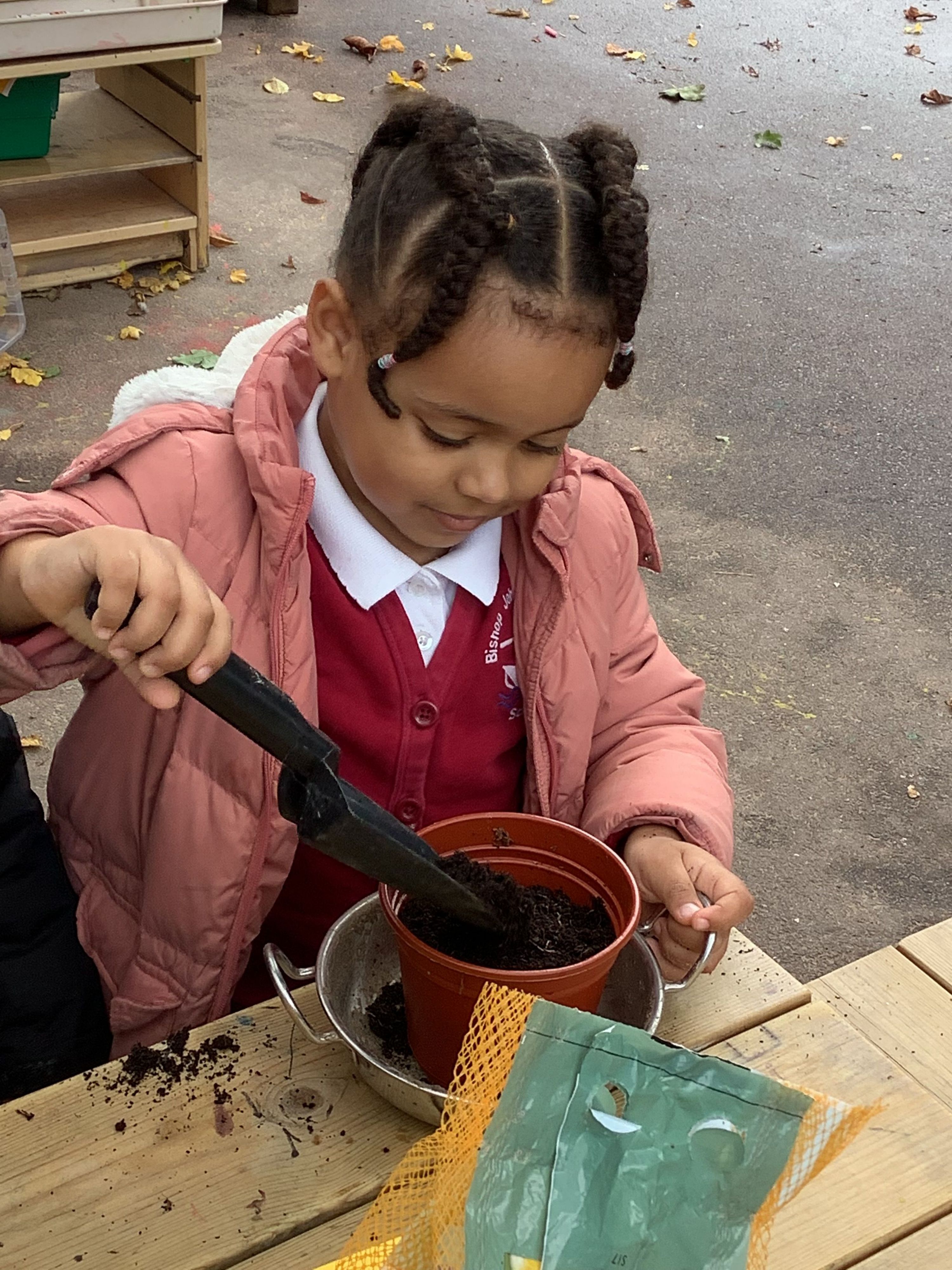 I have been so proud to see the children in Nursery settling well into their new routines and enjoying their playing and learning with great enthusiasm. I look forward to all that the second half of the Autumn term has to offer.