AUTUMN TERM
---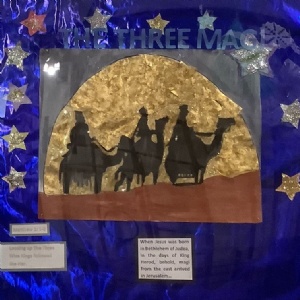 Merry Christmas and a happy new year!
Autumn 2 has been an exciting time in Perseverance class. They have been working very hard in all areas of the curriculum.
In Maths they learnt how to tell the time using analogue clocks and have been developing their skills in two-step word problems.
In English children have enjoyed learning all about bullfighting through their core text 'Toro! Toro!' and have written instructions on how to bullfight.
In Topic children have been learning about the nature of a river and how it changes on its journey from source to sea.
Leading up to Christmas, children have been exploring the big question of whether 'Peace is the most important message of Christmas' during their RE lessons.