Curriculum
---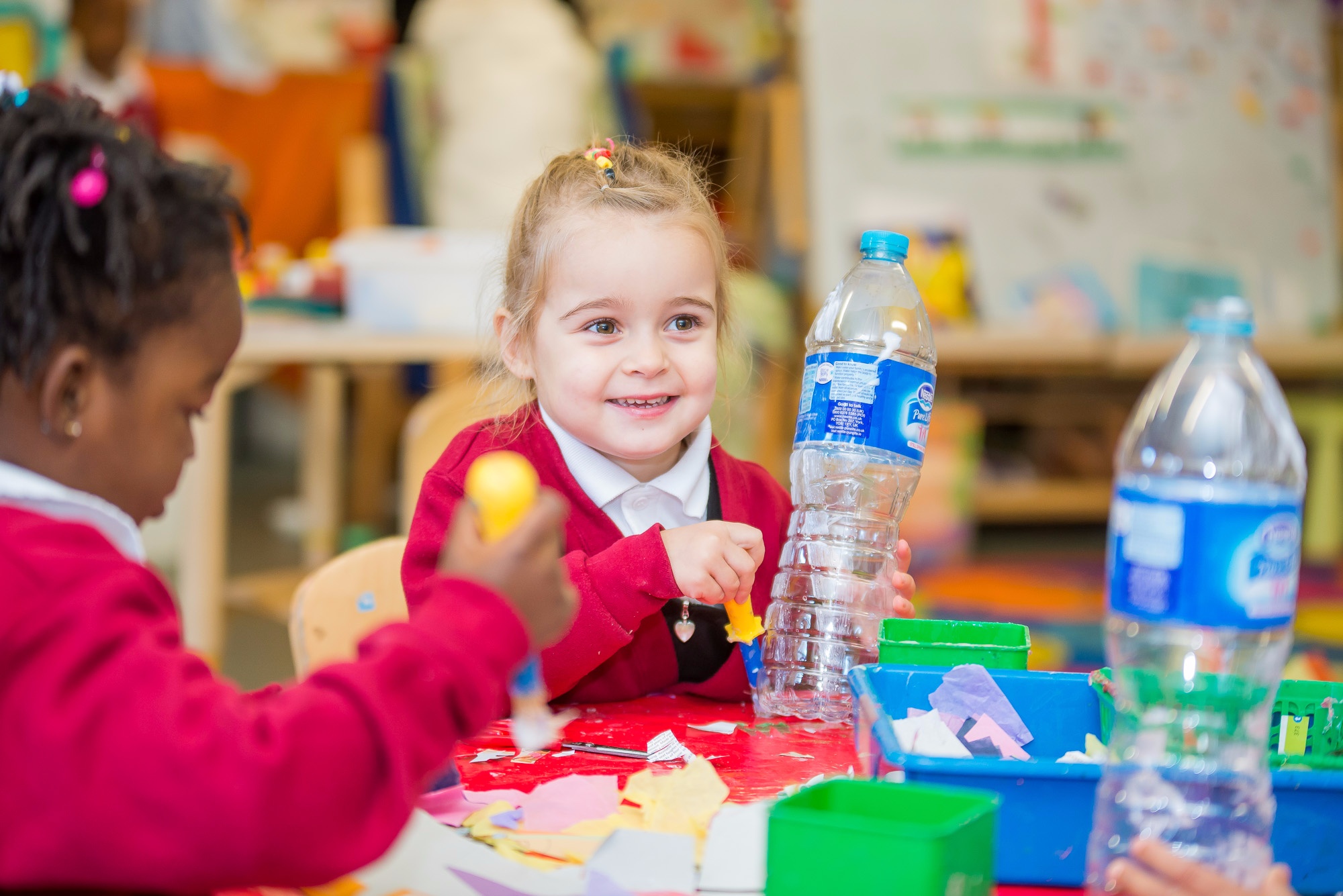 The curriculum includes the subjects which children study, how the subjects are taught, whether they are taught as a discreet subject or integrated with other subjects, how they relate to each other and lastly, how teachers organise children's learning over the whole school year. We aim to provide a motivating, relevant and progressive curriculum that equips children with the knowledge and skills they need to learn about the world they live in and prepare them for their future lives.
Curriculum for the Foundation Stage
In the Nursery and Reception classes the children follow the Early Years Foundation Stage curriculum. This is organised into seven areas of learning, 3 prime areas and 4 specific areas of learning:
Prime Areas:
personal, social and emotional development
communication and language
physical development
Specific Areas:
literacy development
understanding the world
expressive arts and design
mathematical development
One of the most important ways of learning for younger pupils is through play and through interacting with their peers. They are also helped to develop their social skills and to gain independance from when they first join us. Each of the above areas has its own learning goals. By the end of Reception, most children should have made significant progress towards achieving these goals.
Key stage 1 and 2 curriculum
Our curriculum is based on termly overarching themes which form a focus for learning. Autumn term has a History theme - Time Travellers, the highlight of which is when we turn the school into a museum and invite families to visit the 'galleries'. Spring term's these is entitled 'Healthy mind, body and spirit. The summer theme is 'Nature Detectives'.
Please scroll to the bottom of this page to download an overview of the content of the curriculum for each subject. Further details about the curriculum can be obtained from;
The Headteacher - headteacher@bjr.greenwich.sch.uk
The Deputy Headteacher - jrichardson@bjr.greenwich.sch.uk
The English leader - sbiney@bjr.greenwich.sch.uk
The Maths leader - jhale@bjr.greenwich.sch.uk
English
All children have a daily English lesson which will comprise one or more of these elements; Reading, Reading Comprehension, Writing, Phonics, Spelling, Grammar, Punctuation, Handwriting, Speaking and Listening. Each English theme lasts between 2-4 weeks and has a writing outcome. The school uses the Rigby Star Reading Scheme for EYFS, KS1 and the beginning of KS2.
Phonics
Children in EYFS and Key stage one have regular phonics lessons. The school uses the 'Letters and Sounds' resources for these lessons.
Mathematics
All children have a daily Mathematics lesson. Teachers teach to the Calculations policy to ensure consistency across the school, this is then applied to all other aspects of the Maths Curriculum.
Religious Education
RE has a high profile within the curriculum and forms between 5-10% of weekly lessons. Monitoring of planning and lesson observations show that the needs of all learners are met. RE is considered a core subject at BJR and has a place on each class' expectations' board. The subject is monitored in line with other core subjects - learning walks, book scrutinies, data drops, and reviews. Staff training in RE occurs at least once per term and teachers report progress and attainment in RE to parents in a similar way to other core subjects.
Science
We aim to develop scientific skills, promote scientific knowledge and encourage an enquiring mind in all children. Our science curriculum provides the necessary range and depth of experiences to satisfy the requirements of the National Curriculum and ensure that there is a progressive development of skills as children move through the school. We give pupils opportunities to investigate science by developing their own questions and scientific investigations and to experience Science first hand through visits to the local area and wider afield. Each summer term, science is celebrated during a Science week.
Computing
Computing happens in the classroom at BJR. Our excellent WIFI network and bank of 30 CHROMEBOOKS means that each child has many opportunities in the week to learn about computing and to use technology to enhance learning across the curriculum. Children are taught a 'COMPUTING' lesson each week by our Specialist Higher Level Teaching Assistant who uses innovative ways to deliver the National Curriculum including coding, esafety and collaborative learning. The CHROMEBOOKS are also available everyday fort teachers to use to enhance lessons such as Phonics, Science and Topic work.
Art & Design
Art and design form part of early intellectual development, stimulating pupils' creativity and imagination. At BJR we develop experience and expertise in skills for drawing, painting, printing, collage, 3D, clay work and textiles.
History
In History, we offer children opportunities to think about the past and how it differs from the present. We aim to provide a stimulating history environment, using artefacts, pictures, photographs, written documents, local and national museums and eye-witness accounts to enhance the children's understanding.
Geography
Geography encourages the pupils to consider the qualities of the natural and man-made world. Pupils learn about places, people and the environment around the world, our mutual dependence, and the need to conserve and protect our resources.
Music
Our ambition if for all children to learn to play a musical instrument and to love music. To this end singing is taught by Mr Elegbede across the school in a weekly dedicated singing assembly as well as through the school choir. Children have many opportunities to sing in special events throughout the year including concerts at Christmas and Easter, class assemblies and the annual BJR Music Festival. Children in Year 3 and year 4 recieve a weekly recorder lesson while Years 5 and 6 learn ukulele, both taught by our visiting teacher Miss Cioffi.
In Key stage 1, children receive a mixture of recorder teaching and music lessons.
French